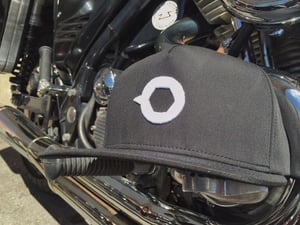 $

30.00
The older we get the more we pay attention to buying stuff that's good quality. It's that attention to detail...the little things, I think we notice them more now than before. I know we at Bolts try and pay attention to those little things because they end up being the most impactful. That's why it really excites us to announce a collab we did with Seasoned USA on a limited run of Bolts hats.
Your average person might just think a hats a hat and call it a day. We wish it was that way for us, but 90% of them don't fit right, have a weird shape, or just don't give us that warm and tingling feeling inside. That's the exact reason we teamed up with these guys. They hand make every single one in sunny Southern California, and the quality is top notch . Right down to the last stitch on the "Made In the USA" label. Having that craftsmanship on something you wear everyday makes us really proud to have our name attached to it
- Mid Crown
- Best Fit in the world
- Did we mention American Made?